Cardboard Teck Brings STEM Learning to the Classroom

Ben t. Matchstick, founder and professor of the Cardboard Teck Instantute, visited Essex Elementary School for five days, bringing cardboard pinball, marble maze games, and paper folding into Miss Blain's art class. Each student took home a do-it-yourself marble game. Some had popsicle stick flippers installed and some had rubber band launchers. Kindergarteners did an especially well-done job on their colorful mazes. We all had so much fun together.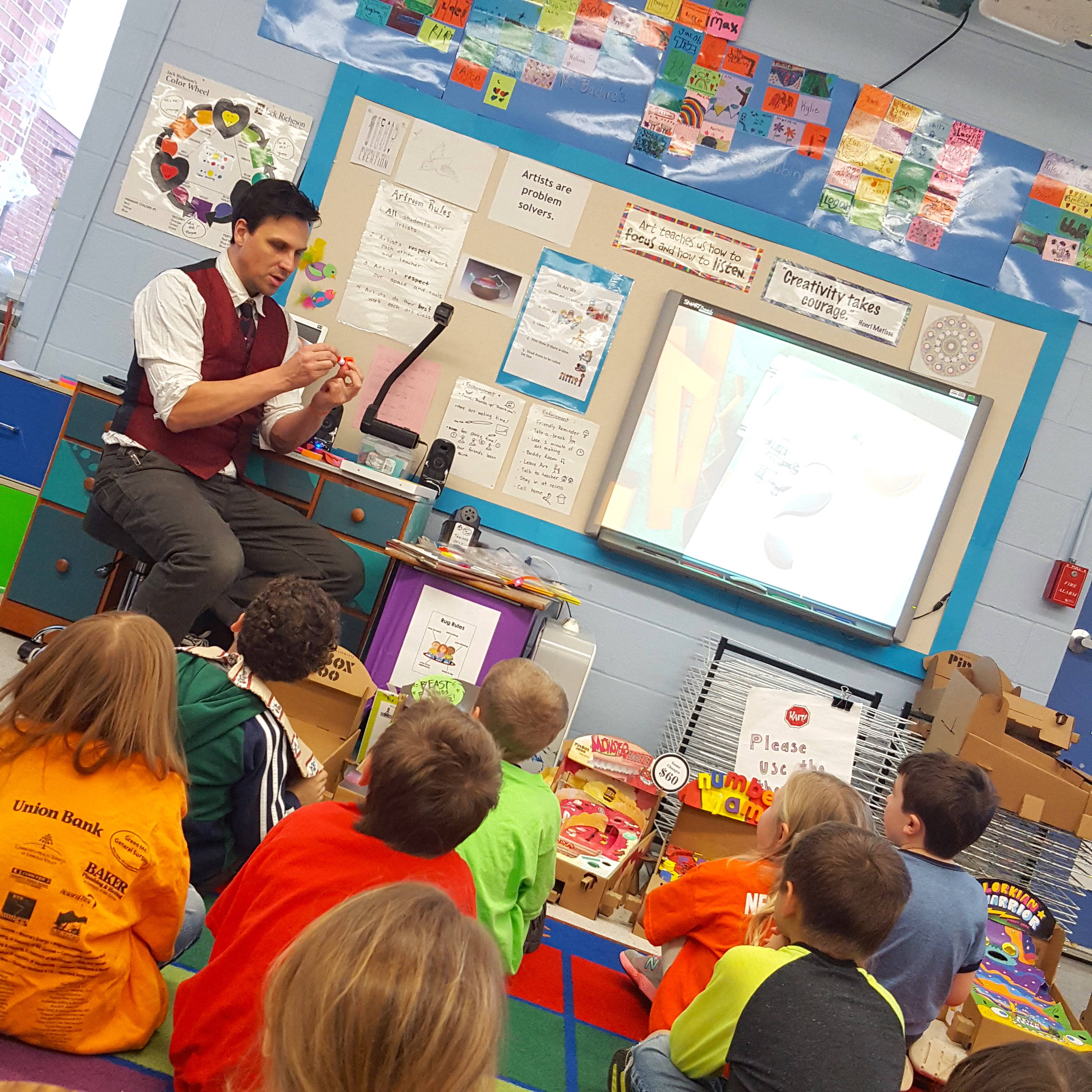 Learning with Pinball Projects!

Ben and Miss Blain, with Taylor as a helper, helped students create shapes out of strips of colored paper and attached them into a white cardboard tray with a plastic lid. The papers became ramps, tunnels, bumpers, and loops. Colorful marbles ran around inside the games within themes such as robots, castles, birthday party, or frog pond. More popular themes from the week were sharks, outer space, "millions", and unicorns. Just imagine - 400 unique games made in four days!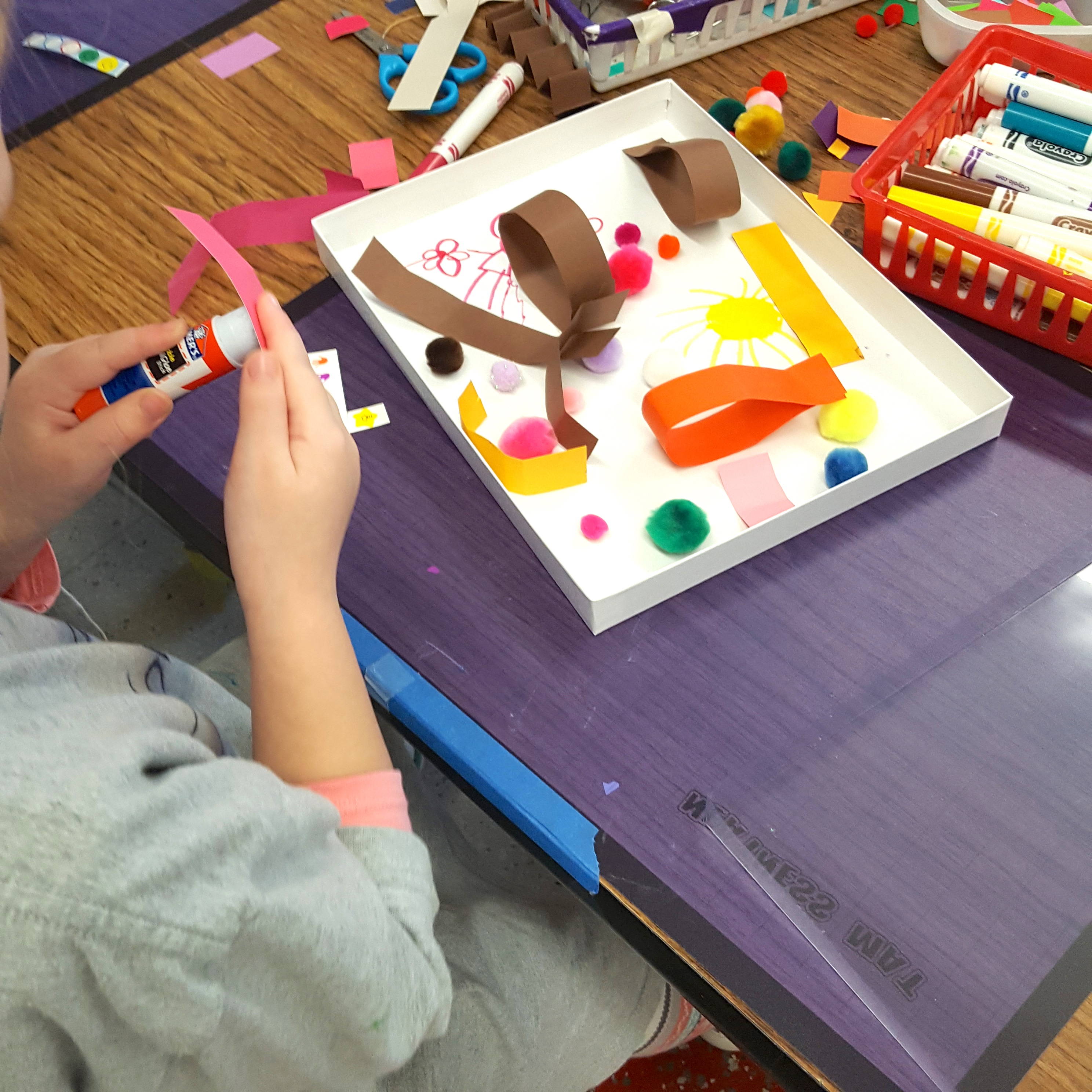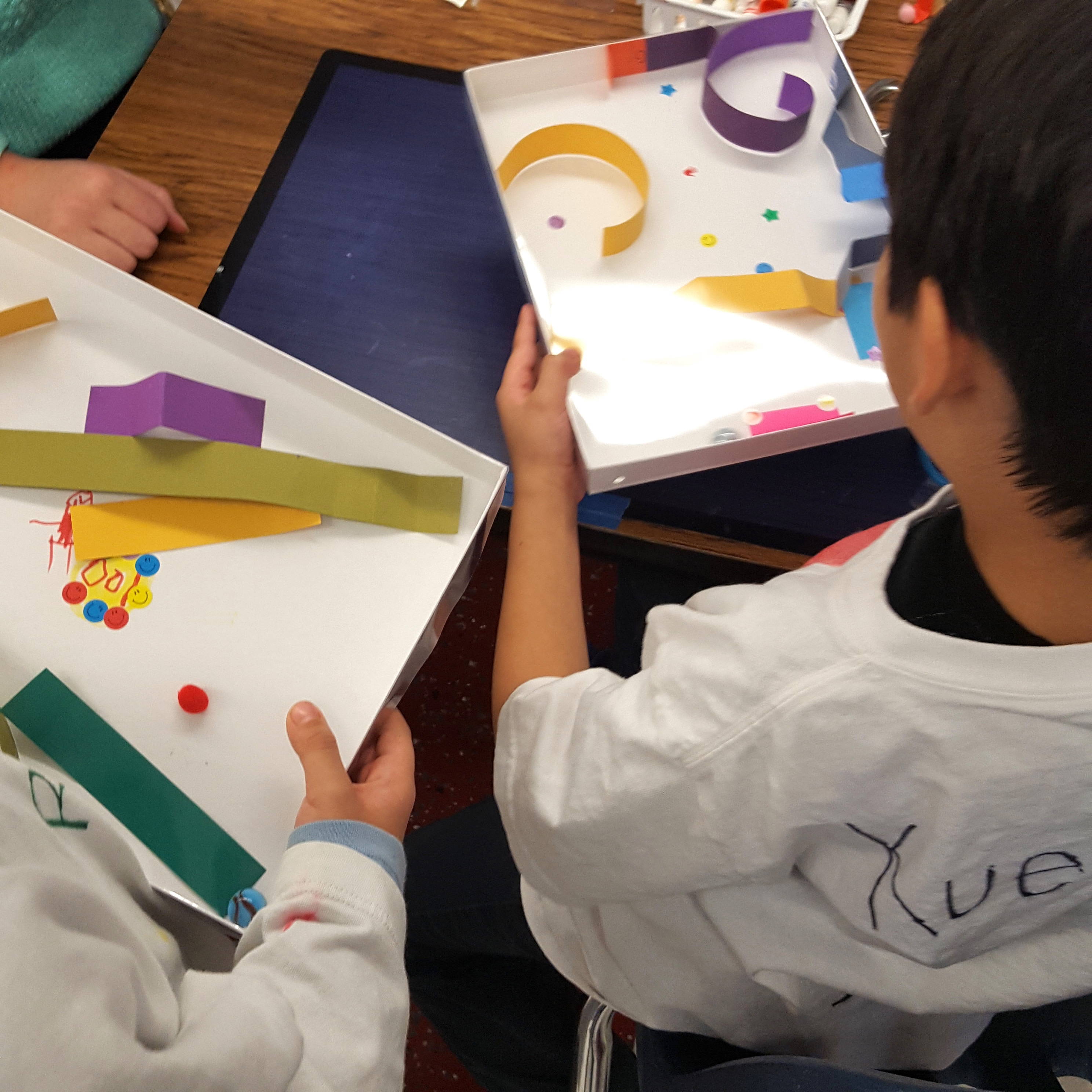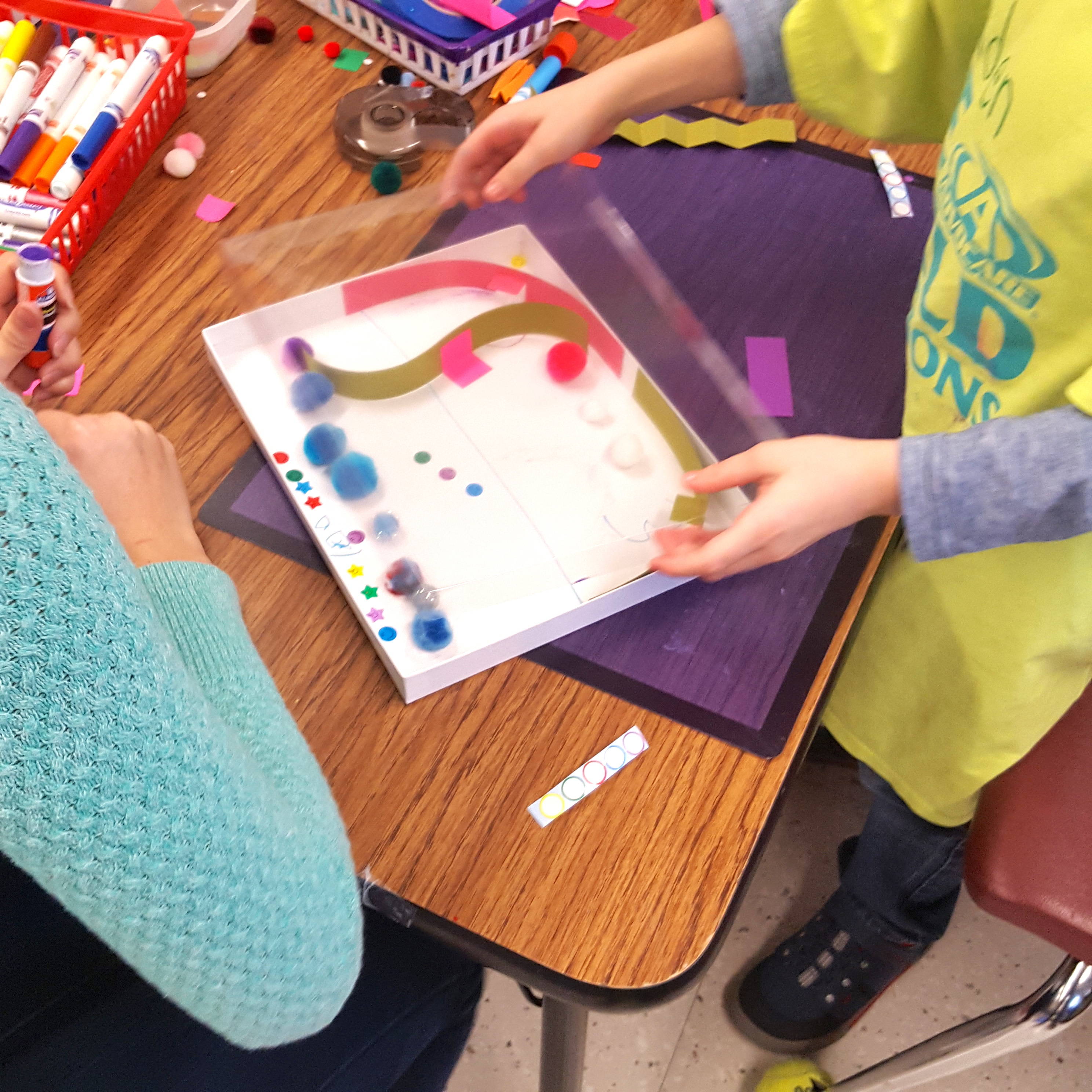 Ben's cardboard pinball machines, the PinBox 3000, which he invented with his collaborator Pete Talbot were a big hit. He told students all about the process of making the game, from prototyping to playtesting to manufacturing until finally reaching the sellable product. His message of "failing faster" when prototyping, means that inventors need to learn quickly to identify problems to know how to fix them. Failure is the most important stepping stone to long-term success.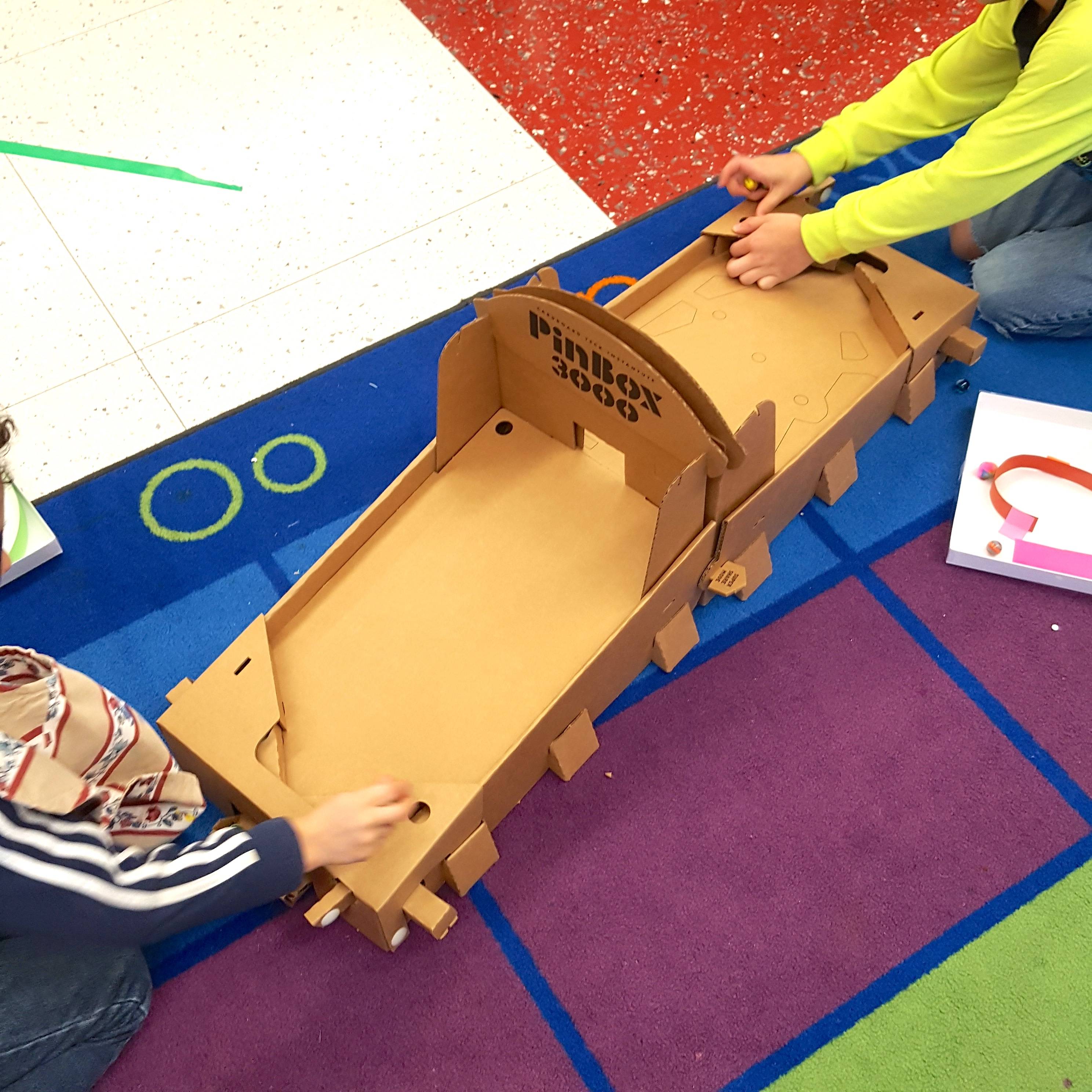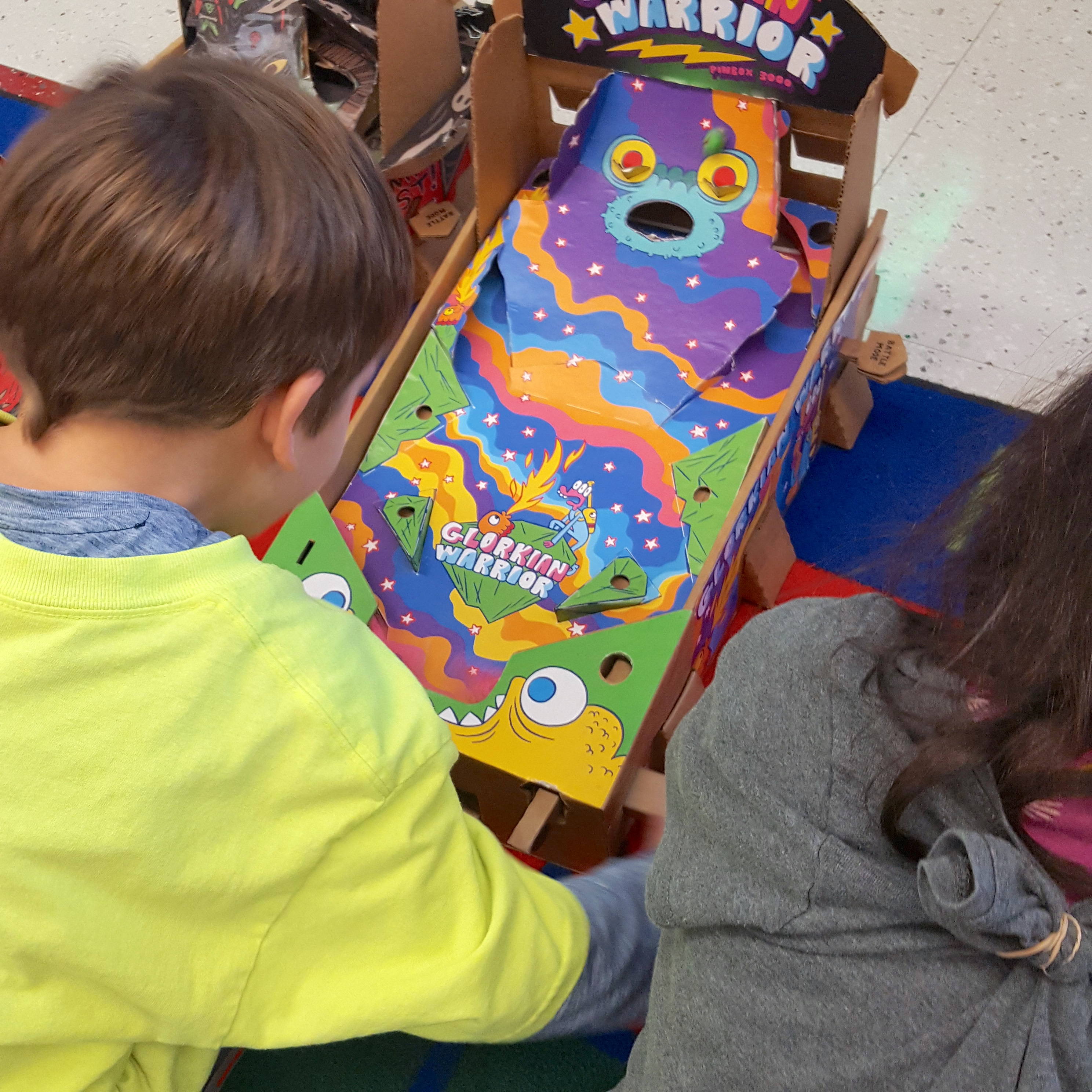 Ben's Theatrical Performance!

On Thursday, at an assembly, Mr. Matchstick performed a hilarious harmonica routine and danced his puppet Jack in the gymnasium to the delight of all. Friday morning Ben visited second grade classrooms and donated PinBox 3000 games to each class so that they can continue to design new themes inside their crafty pinball projects. Ben t. Matchstick would like to thank everyone at Essex Elementary for the wonderful week of crafting, constructing, playtesting, and pinball fun.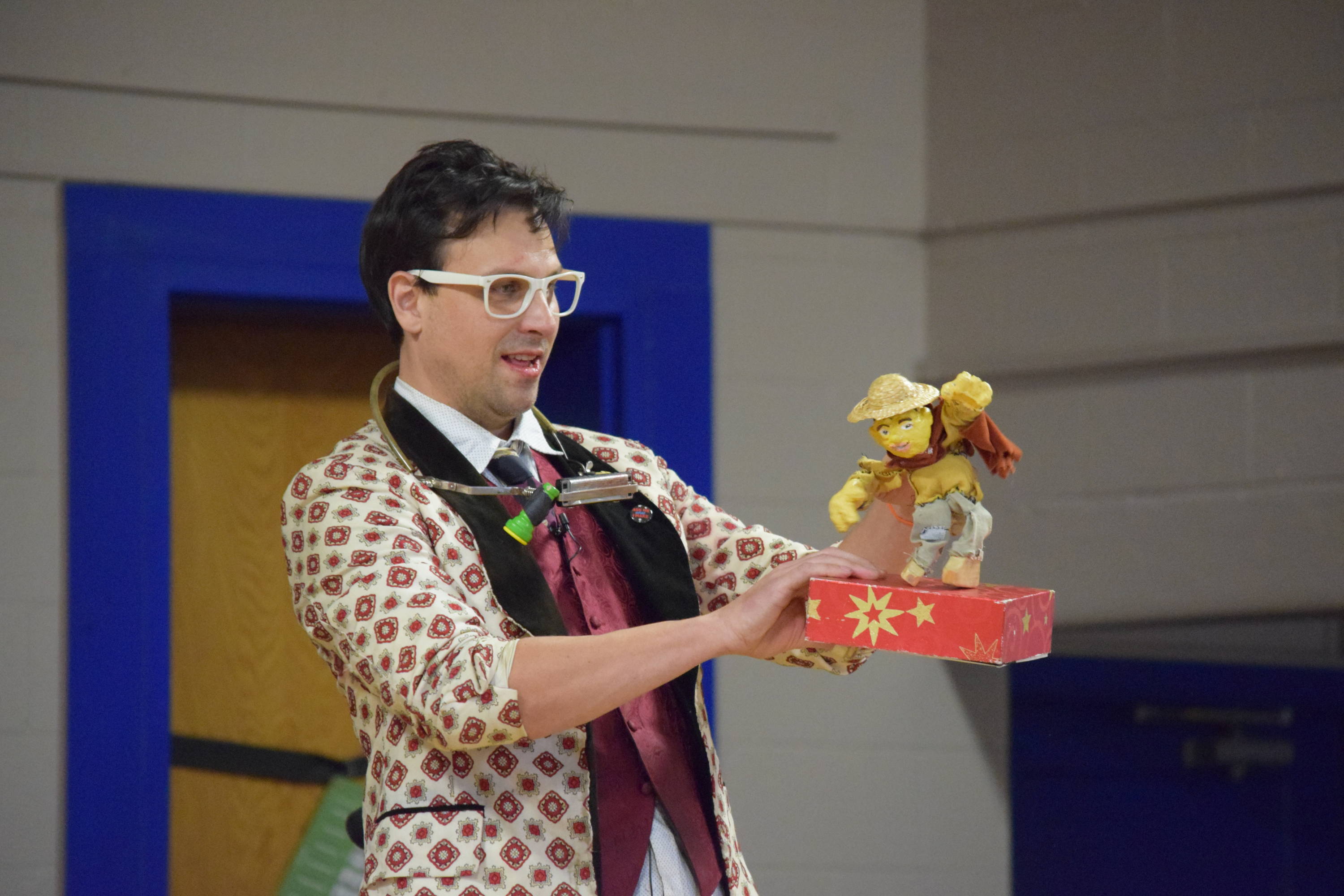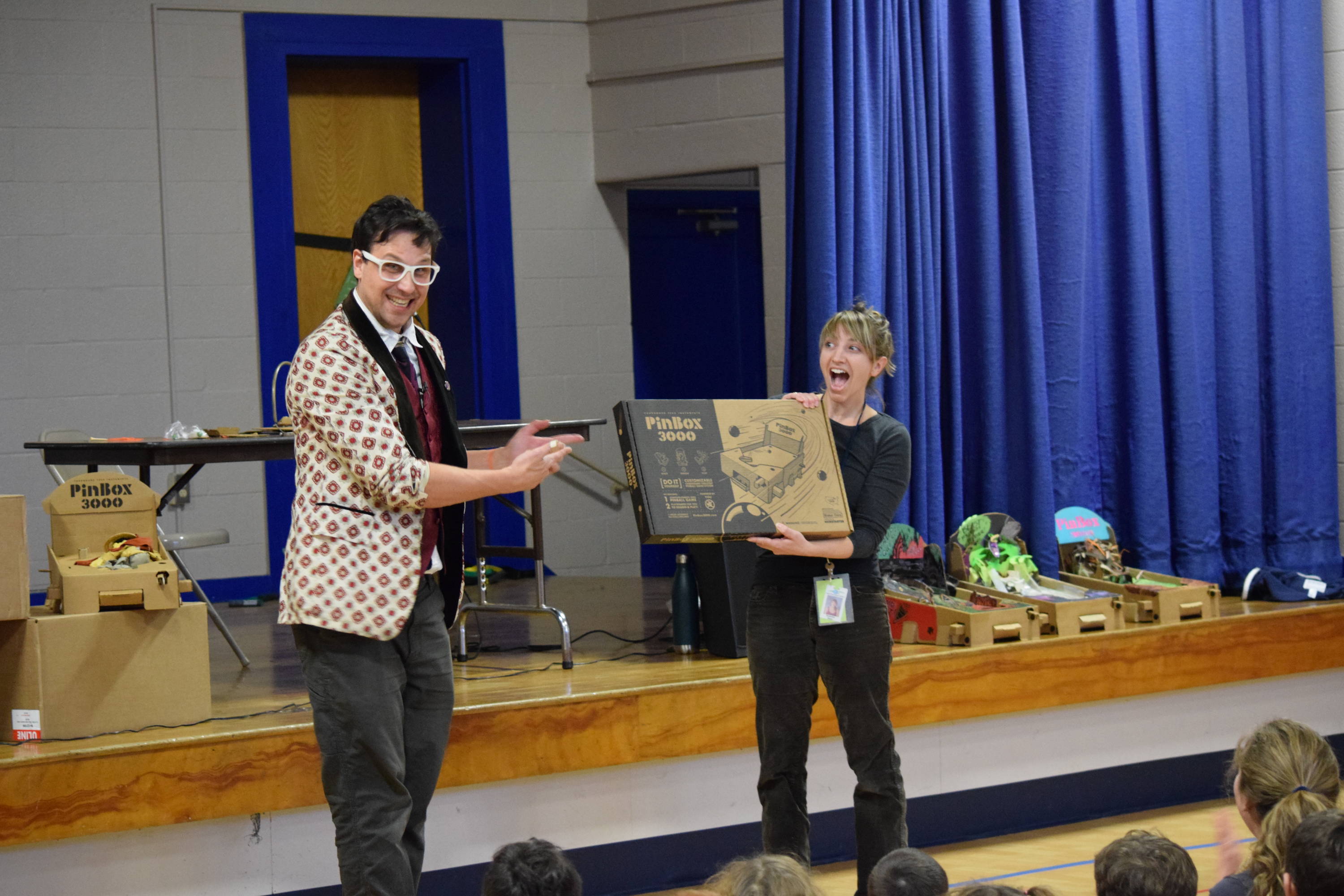 Bring the PinBox 3000 into your Classroom

The PinBox 3000 provides an interactive platform that combines STEM learning and project based activities to engage students in math, science, and more! Teachers can easily integrate thematic subject matter from their courses into fun and educational activities that promote teamwork, problem solving, and design implementation. To learn more visit our Educator page or contact us below!