STEM Workshop Review: Horace Mann School
STEM Workshop Review: Horace Mann School

The latest PinBox 3000 STEM Workshop comes from Horace Mann School, located in the Bronx, New York; faciliated by K-5 Technology & Computer Science teacher, Marina Benasuli, who first encountered the PinBox 3000 at World Maker Faire. Realizing the fantastic potential for her schools STEM camp Marina was eager to bring the PinBox 3000 into the hands of her students. Marina was also willing to share her reflections on the workshop.
"I knew this would be a perfect activity for the STEM camp my school offers. I worked on this project with fourth graders and it was a huge hit.
While I knew some of the students would have difficulty with folding some of the cardboard pieces, the students really persevered. Once they saw me fold some of the pieces they were able to do so on their own. The students were able to move at their own pace which enabled them to help out others. Perfectly scaffolded.
It was really impressive how they took pride in their accomplishment of building but yet had time to help their classmates. Once the basic frame was built, the students were really excited to decorate their boards. With a small time frame to do this about 3-5 hours they all had different themes that they wanted to explore. They added printouts, plastic figurines and painted. "
- Marina Benasuli, Technology & Computer Science Teacher
The Student Designs Are In!

The design features of the PinBox 3000 lend themselves to explorations in mechanical engineering, physics, and electronics. These students really flexed their creative muscles. Maybe this was a STEAM (added A for art) camp after all! Unfortunately we can't show pictures of the students faces (all smiles, we promise!) but we can show their awesome designs. Check them out below!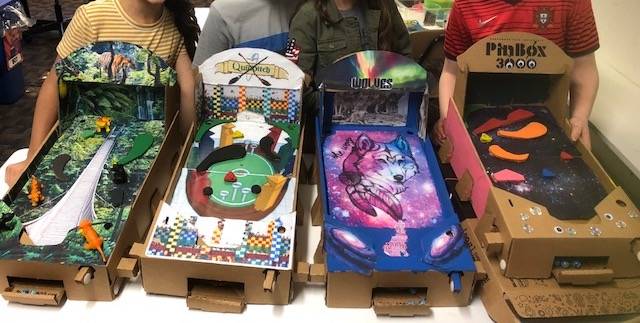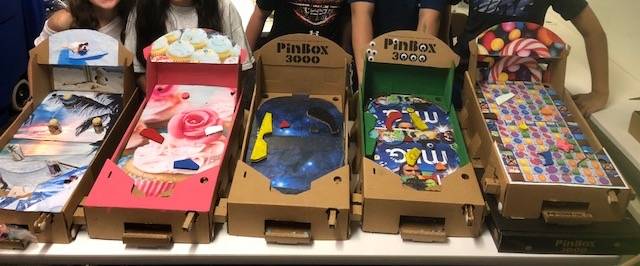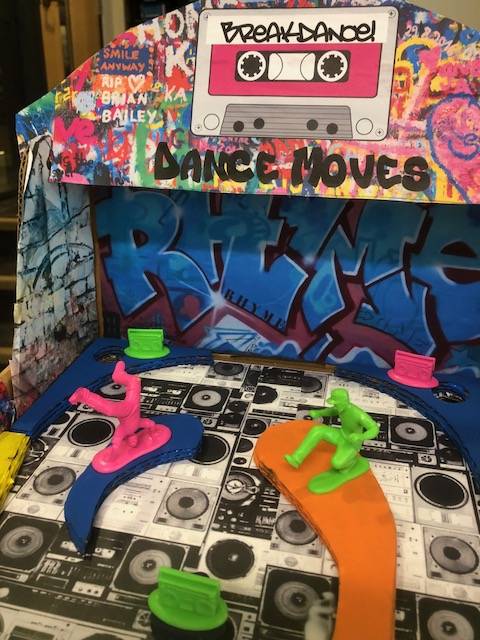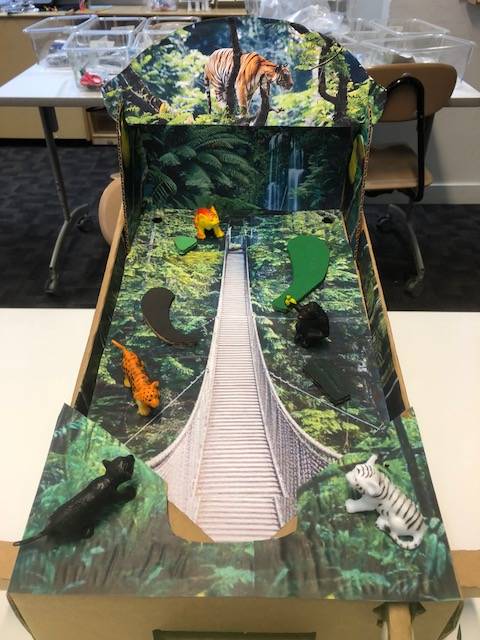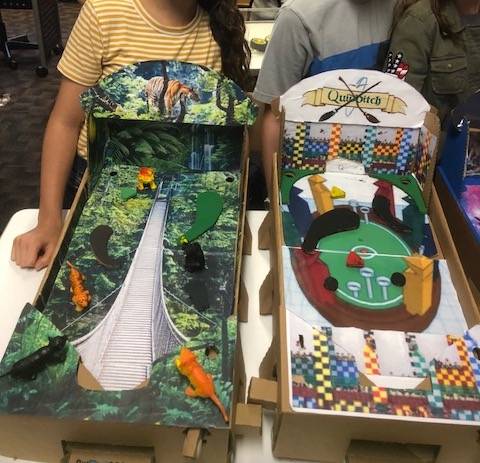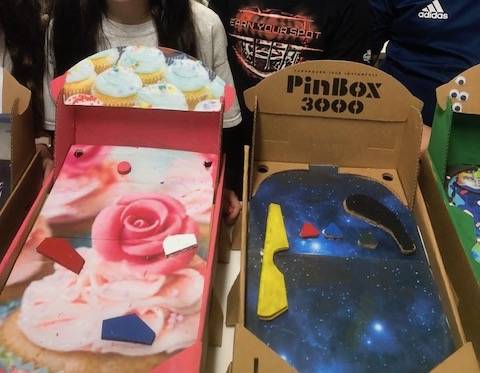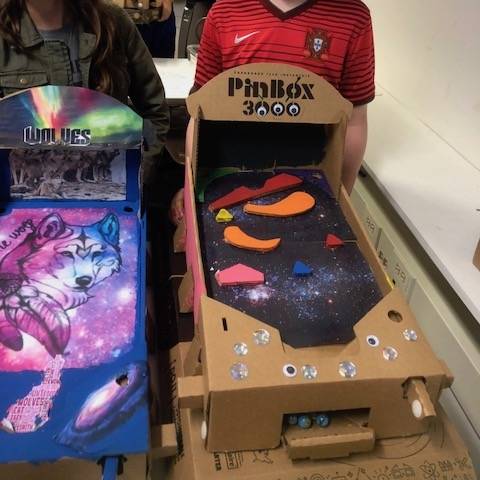 The PinBox 3000 was an exciting STEM-based project for the students of Horace Mann School. They loved constructing the frame, engineering their boards, testing out where the obstacles/bumpers should be placed, and most of all they loved coming up with their theme and decorating it.
What hands-on learning will the PinBox 3000 inspire next?
Cardboard Teck is proud to offer the PinBox 3000 Cardboard Pinball Kit for use in schools and educational programs. As a STEM-based project, the PinBox 3000 serves a platform that engages the classroom with a hands-on, problem solving, and creative activity that can be integrated within a wide variety of subject matter. Over the last two years, many schools have adopted the PinBox 3000 into their curriculum. It is evident the cardboard revolution is permeating into the academic realm!
Want to Learn More About the PinBox 3000 & Cardboard Teck?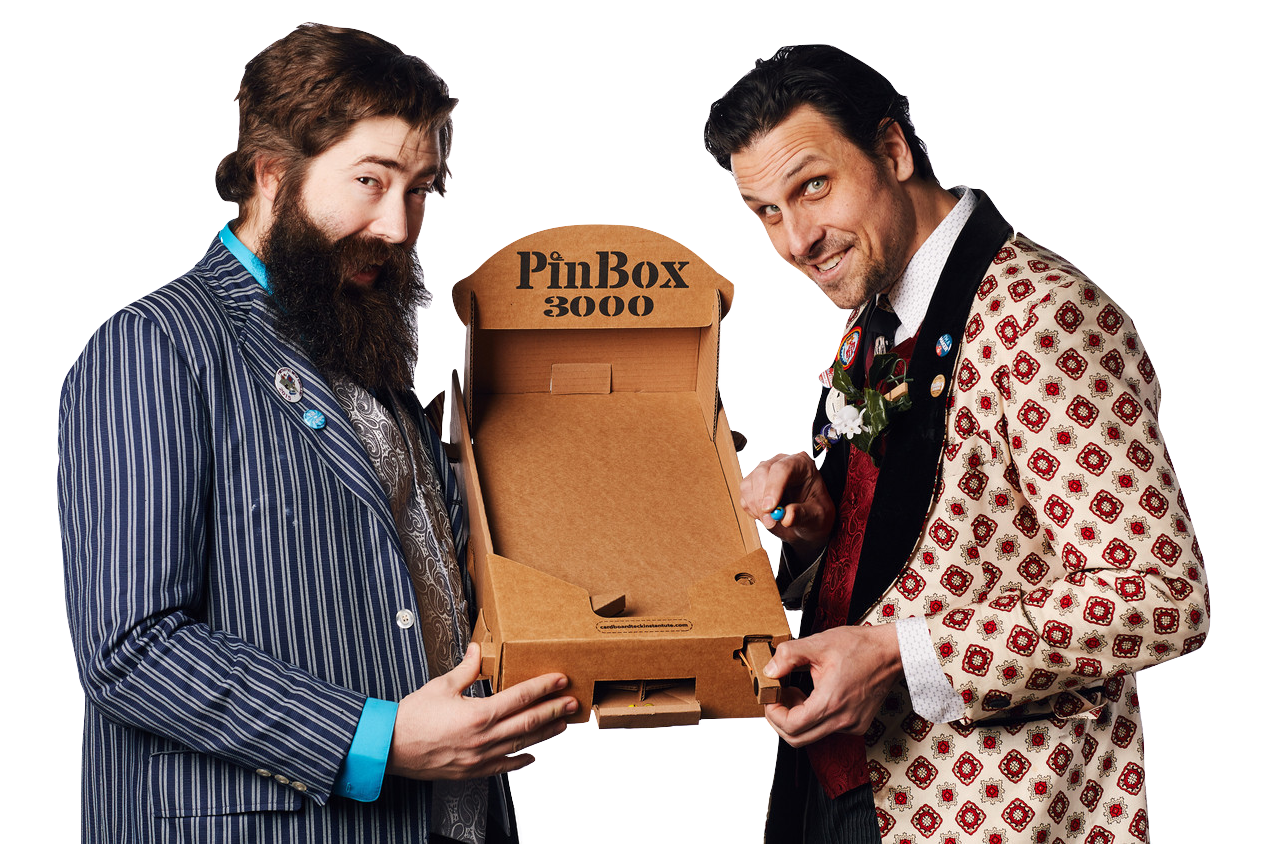 We are building a movement of makers, creative thinkers, and game designers and it all starts with bending cardboard. Are you ready to Tilt the Future?
And Don't Forget to Follow Us On Social Media For More Exciting Content!