Take the Screen Free Challenge, Win a PinBox 3000!
Take the Screen Free Challenge, Win a PinBox 3000!

Our lives are brimming with accessible technologies. From smart phones and televisions, to computers and tablets, technology gives us instant access to near-unlimited information and entertainment. While having this power at our fingertips provides many benefits, we often become so immersed within it that we miss out on the beauty of the natural world, genuine social interactions, trying new things, and well, living life! Do you think you and your family could spend an entire week away from your screens? Instead of Facebook, make a sponge cake! Instead of Instagram, take your gram for a stroll. Instead of Netflix, customize a cardboard pinball machine!
Cardboard Teck invites you to take the Screen Free Challenge!

This year, Screen Free Week takes place from April 30th - May 6th. Think your family is up to the challenge? If so, make it official and take the Cardboard Teck Screen Free Challenge! You can find more information and resources at the official Screen-Free Week website.
Win a Free PinBox 3000 DIY Cardboard Pinball Kit!

You can start your screen-free week off with a deep dive into the cardboard pinball machine. Just fill out this little form below and if your family is chosen, you will recieve a FREE PinBox 3000!
Ten winners will be chosen by Cardboard Teck.

Submissions will end on Thursday at midnight. Awards will be sent out this week! Just talk to your family, fill out the form, and get ready to unplug.

Limit one per family.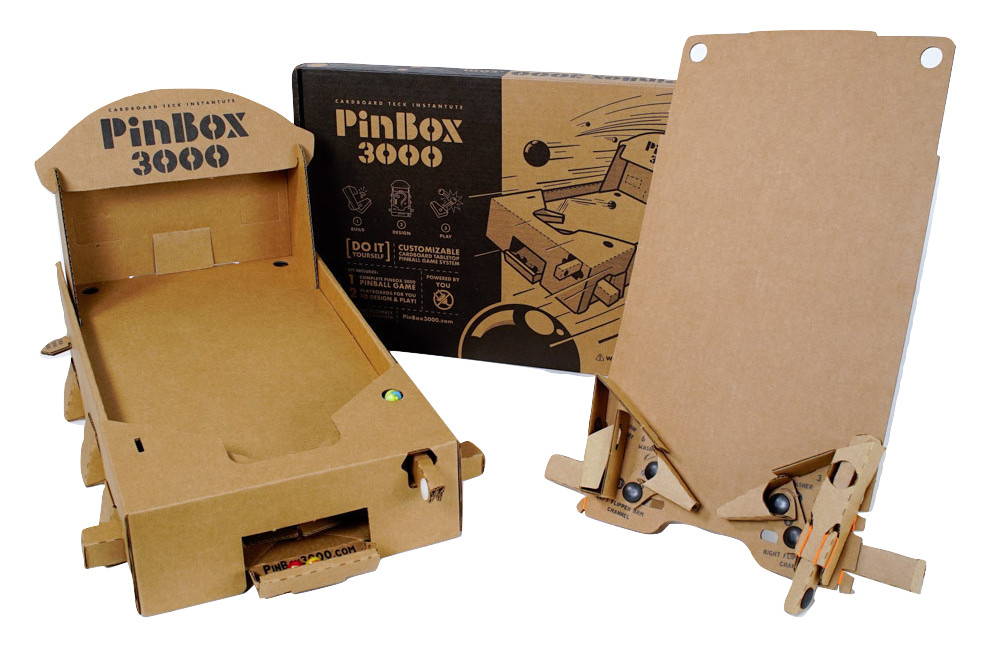 OUR SCREEN FREE CONEST WINNERS HAVE BEEN CHOSEN, THANKS TO ALL WHO HAVE PARTICIPATED!!
More Screen Free Resources


Don't forget to follow us on social media (once screen free week is done of course)!