PinBox 3000 - The Ultimate DIY STEM Project
The PinBox 3000 is a customizable cardboard pinball machine that allows you to build, design, and play any way you want. Your game, your rules, your creation!
Tilt the future and see why people flip out over the PinBox 3000.

BUILD your own pinball machine

Each PinBox 3000 enters the world as 39 high-quality die cut cardboard pieces. Assembly is a snap as each piece punches out, folds, and slots into place. No extra tools are required!


We said this is your game, and we mean it! Use anything to make bumps, jumps, ramps, and rails.

Yes, anything! From crafting supplies and recycled materials, to bottom of the junk drawer stuff, broken toys, tape, glue, plastic - SERIOUSLY, anything! What will you make?
Cardboard + Imagination = Infinite Possibilities!

Combine construction, engineering, and arts & crafts for a fun DIY STEM project that engages problem solving, creativity, and design planning through hands on play.   Start by building your PinBox 3000 with easy to follow instructions, then design it anyway you want, and finally, play a pinball machine made by you!
READY TO START YOUR STEM PROJECT?
TILT THE FUTURE WITH PINBOX 3000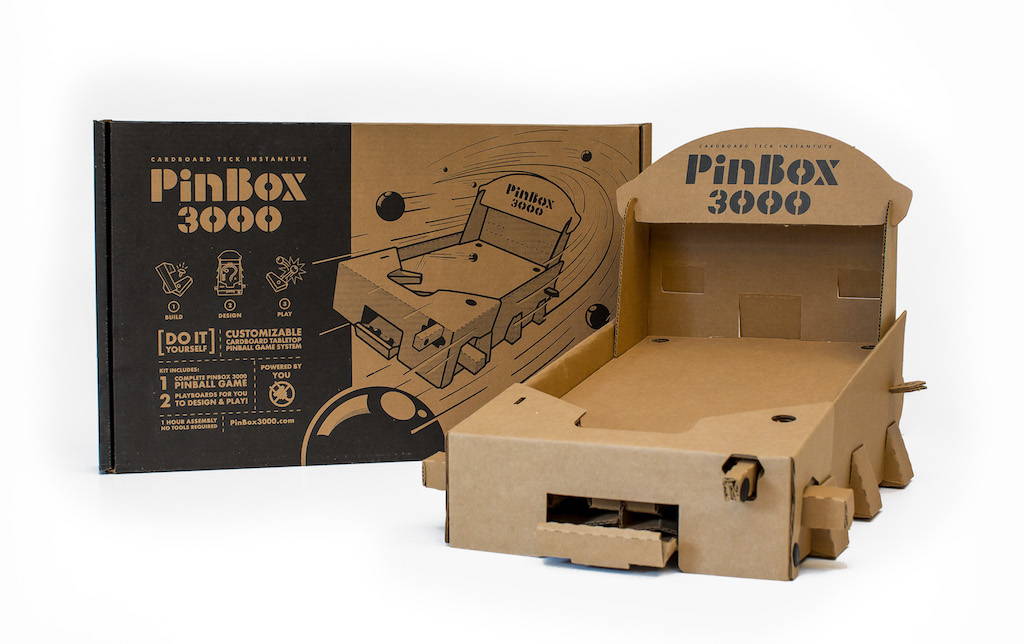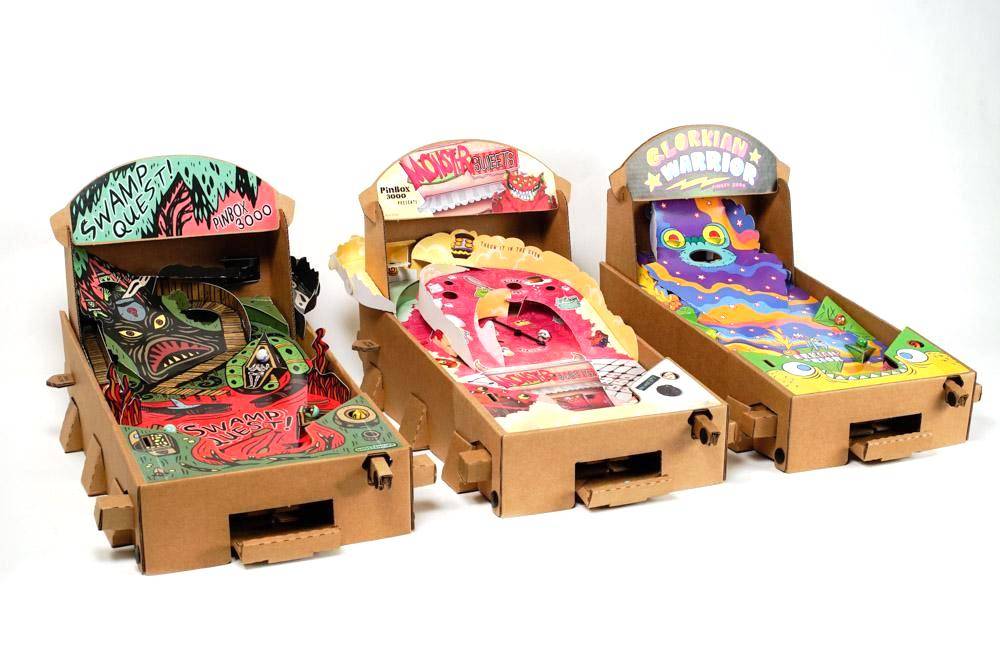 What are you waiting for - make your own unique pinball machine!